Preschool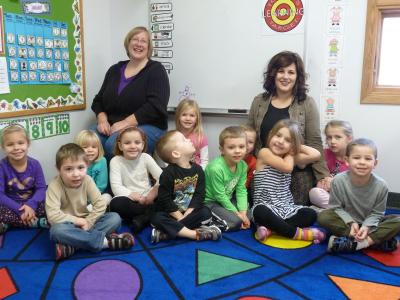 Monday, Wednesday & Friday 8:45am - 11:45am*


Ages 3-5
*Extended childcare may be offered if we have enough interest. If you are interested in full day, M, W, F from 8:45-3:00 (or 5pm) please indicate that on your enrollment form.
Please give us a call (763-856-2099) or email to arrange a visit to our school.
Our Preschool program encourages children to grow in faith in our Lord Jesus and use the gifts God has given them to their highest potential.

The classroom is set up to offer children the opportunity to make their own choices, as well as offer many directed learning opportunities.


Learning centers include;

· Art Center
· Library & Listening Center
· Sensory Table
· Dramatic Play Area
· Manipulative/Math Center
· Writing Center
· Jesus time - is all the time!
· Large motor activities daily - inside and outside.


Crown Christian Preschool is licensed by the State Of Minnesota.